1979 – The development of Kardiam AG started in Zürich/Switzerland. The quality, which still forms the base of our good reputation all over Europe today, was developed in our own manufactures.
1984 – Through an inquiry of KA-TE, a company from Zurich, the innovative field of sewer rehabilitation was added to our company production range. The demands of this area still influence KARDIAM today.
1986 – KARDIAM started to produce in South Germany.
1989 – The worldwide first drill bit soldering system (patented) was presented on the BauMa fair in Munich.
1991 – KARDIAM becomes a German company.
2001 – A new ground breaking technology arrived in the field of diamond tools for sewer rehabilitation robots: the PKD (polycrystalline diamond). From now on tools with PKD feeding are being produced. They are finding a wide range of use.
2003 – Our products gained acceptance during the redevelopment of the landing strips at Frankfurt airport, where many of KARDIAM special diamond saw blades were used very successfully.
2005 – Move into new buildings in Wangen im Allgäu.
2019 – On 1st of April 2019 the company founders Jürgen and Gerlinde Horschler start their well deserved retirement. The managing director Matthias Thanner becomes Chief Executive Officer of Kardiam, which now is transformed to a GmbH.
today – Tool requests for our valued customers worldwide are implemented every day.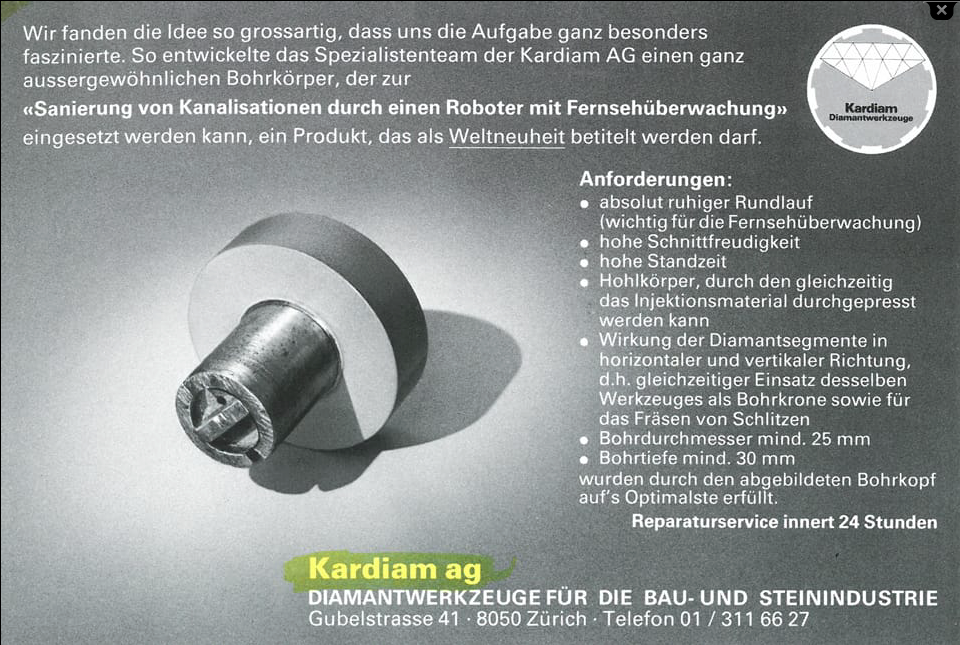 Personal words of the founder of the company Jürgen Horschler:
My very own life experience in good and difficult times as an important reference to my dear customers and readers of these words:
"For God so loved the world, that he gave his only begotten Son, [Jesus Christ ], that whosoever believeth in him should not perish, but have everlasting life. For God send not his Son into the world to condemn the world, but that the world through him might be saved." Gospel of John 3, 16+17